I will help you grow your brand with videos
I'm a video producer based in London and I'm keen on working with business owners, entrepreneurs and freelancers who love what they do and want to be as successful as I want to be. If you're one of those people, get in touch with me and let's start the journey.
My specialty is telling stories of individuals, small, medium or big businesses. If you need or want any kind of video produced, I can make it happen. Honestly, I'm not into obvious commercials, I want to tell your story, show your customers who you really are.
I won't bore you with statistics but you can see that videos everywhere and you need to be a part of it. Taking your business to the next level can only happen with creating video content for all your social media profiles.
I will share my knowledge with you
I'm in the video industry for a decade and I have worked with TV presenters, actors, lecturers and countless of business owners and I want to share with you everything I have learnt. If you need help with filming videos in terms of feeling more confident in front of a camera or getting used to talking to the lens, I have created online courses, YouTube videos and I also do train people one-to-one either I go to their office or we can have our session using Zoom. For booking me for a videocall, visit my contact page.
I have also created courses on How to build your brand and How to build a WordPress website. I have almost 5000 students enrolled on udemy.com
My values
I only want to work with clients who share the same values as me. I do put a big emphasis on integrity, honesty and gratitude.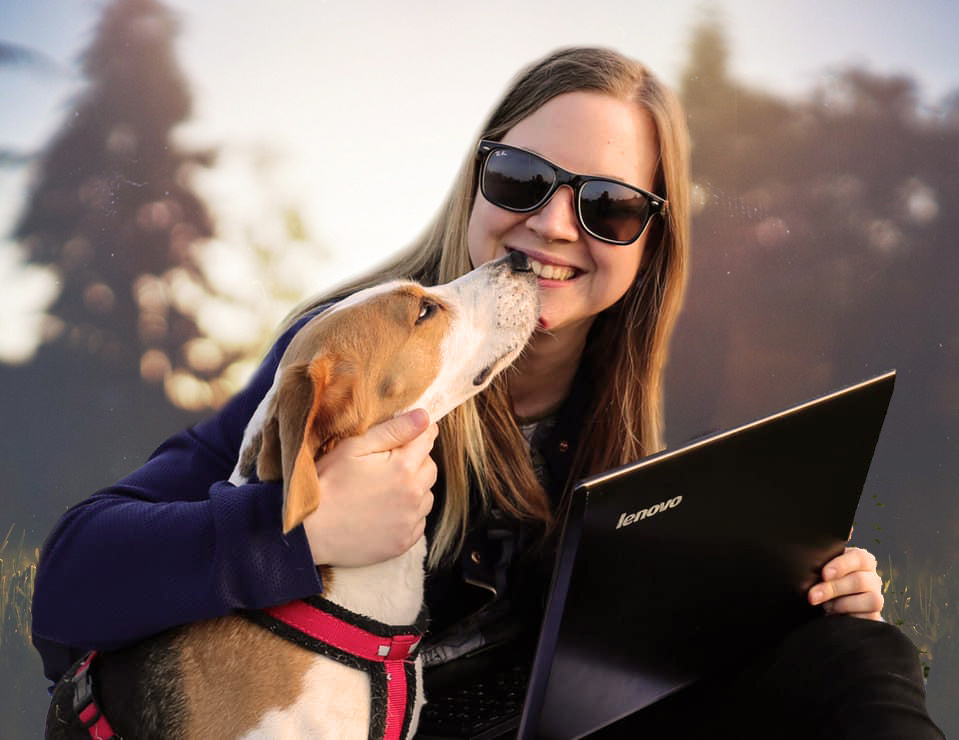 What my clients say about me
'Nicole has produced a number of employment law videos for me and I'm very pleased with the content. She knows exactly what my brand is what I need to portray on these videos and she uses creativity and her own style to make these videos incredibly opular, easy to follow and content rich. She always understands what is needed in terms of sound, visuals and general production. If I have specific questions or queries, Nicole's very happy to provide answers and she's very patient, understanding and quality is always of the highest caliber.'
Matt Gingell, Employment Lawyer
'I have worked with Nicole and she has the best work ethic and passion for videography. She knows how to make it easy for you to be in front of the camera and tell the story. She has done so many videos for me for my Instagram and for ClickDo and our web hosting services company SeekaHost. I'm glad I met her in 2018 in London, but have one regret I didn't meet her earlier for our ClickDo promotional business video creation work. Nicole is the best videographer and business video creation expert you must work with. She will help you shine online and build your brand reputation!'
Fernando Raymond, ClickDo Ltd. CEO
'Nicole has been fantastic and very easy and pleasant to work with. she got along well with the staff, and clients with her bubbly personality and was able to deliver good quality work. I would definitely recommend as I will be looking to utilize her expertise long term.'
Khaliyl Guevera, Director & Head of operations SCCD Training
'Nicole is professional but also fun when she creates content for her audience and I think this is a great formula because in this way she is able to provide important content but in an easy and perfectly understandable way.
Armando Femiano, Internet Marketer
'Working with Nicole is a fantastic experience! She handles the cameras and equipment professionally and has a good eye for capturing what matters. She's reliable and efficient and her editing skills are impressive and intuitive. She understands what clients are looking for, which shows in all of her brilliant productions.'
Manuela Willbold, PR & Content Strategist/Education Blogger
'I had the pleasure of having Nicole here to record and make a video of a project I was working on. She captured everything perfectly, the videos are amazing. The way she put it together it's better than I had actually imagined. I would definitely recommend working with Nicole.'
Emily Miller, Photographer
'I met Nicole through a project she was working on and had been hired by a third party to come to me for video creation and interview. I felt very comfortable under her guidance for various photos and filming and very much enjoyed the afternoon. It is clear from her manner she is very capable and experienced in what she does. It is testament also to her that I am keeping her in my contacts for my own future video projects and equally would happily recommend her to others looking for video content and creation.'
Ciara Jean Roberts, Author, Nutritionist
'Thank you Nicole so much for the consultation that we had. You made me feel so comfortable that there's nothing I feel I couldn't do. You've taught me so many different things I can use in my business and personal life. So I want to say thank you for all your help. I really do appreciate it.'
Coral Pitter-Konibire, UNISON